Incredibly depressing Deathly Hallows drawings, Part the Second (Weasley Edition!) I can't stop. SPOILERS AHOY.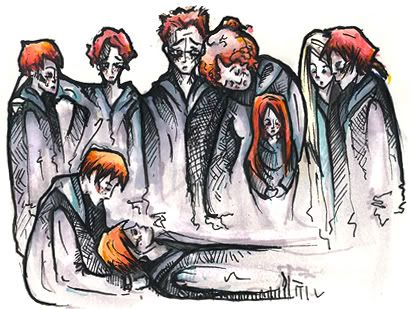 (Left to right (top): Ron, Percy, Arthur, Molly, Ginny, Fleur, Bill, (bottom): George, Fred)
I started to cry again just drawing this. Life is cruel.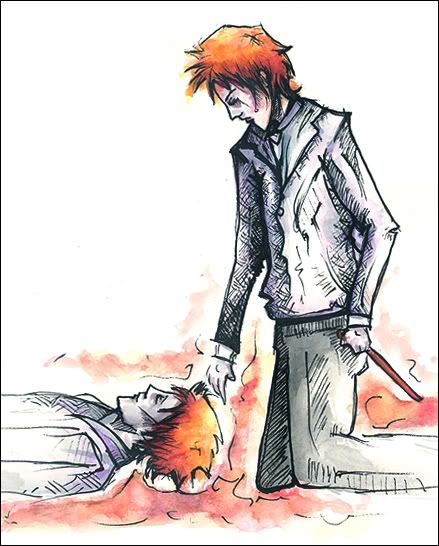 On the subject of tragic literary moments, I just finished reading At Swim, Two Boys. God. I have no words. I think it's past time I pick up a fluffy book about unicorns.